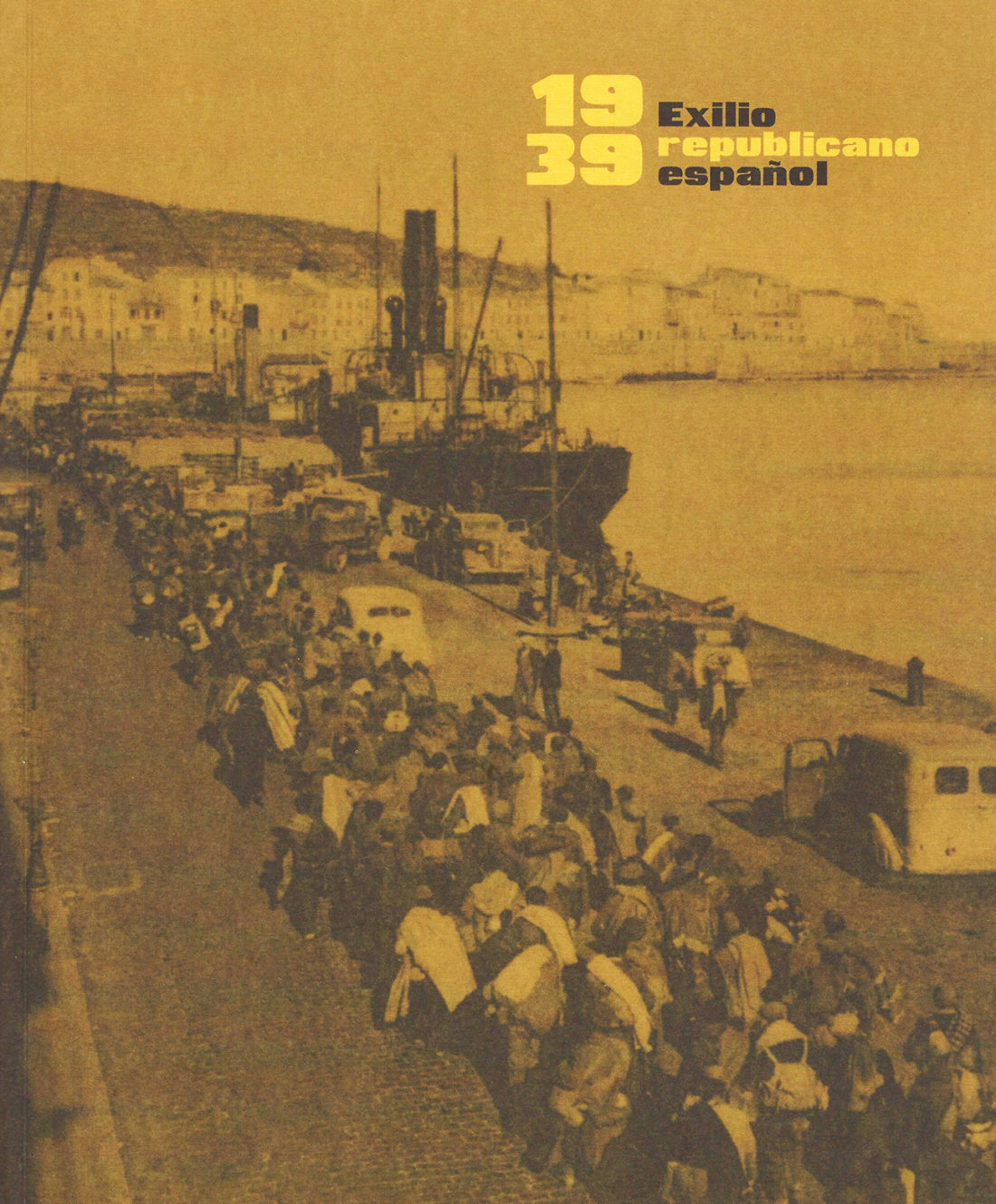 1939, exilio republicano español – Spanish Republican exile
Our gallery has collaborated in the exhibition "1939 exilio republican español (1939 Spanish Republican Exile)" at the Arquerías de Nuevos Ministerios in Madrid that can be visited until the next 31st of January.
Curated by Juan Manuel Bonet, it's a monumental show that reconstructs and pays honors to the Republican diaspora. Posters, letters and all kind of documents belonging to politicians, intellectuals, writers or artists that allow us to follow what meant the end of the Spanish Civil War and its later diaspora, not only to France, bur also all over America or the now extinct Soviet Union.
Heartbreaking photographs of the refugees camps in France, drawings of the everyday life there and the impact of the death of personalities such as the poets Antonio Machado or the politician Manuel Azaña mark the beginning of the chronological and geographical journey on what can be considered as the most complete exhibition regarding exile and its consequences. The leave of many different intellectuals, artists and politicians is the bulk of the exhibition that reaches until the establishment of democracy and the return of a few exiled such as the President of the Generalitat de Catalunya Josep Tarradellas.
Part of the interest of the how comes from the great amount of unseen documents linked to exiles such as Rafael Alberti, Clara Campoamor, María Zambrano or Jorge Semprún among many others, documents that will be hard to see again as they come from private collections that have ceded them for this occasion. 
This show also focuses on the art done during the Spanish civil war as well as during the exile. Pablo Picasso, Joan Miró, Ramón Gaya or Maruja Mallo are among the artists exhibited, but also several of our painters that suffered the French refugees camps ant the exile such as Manuel Ángeles Ortiz, Javier Vilató, J.Fín, Eugenio Granell, Hernando Viñes or Juan Alcalde.
The reflection that Juan Manuel Bonet forces us to do as well as its extensive studio on the matter, makes this show a must see.