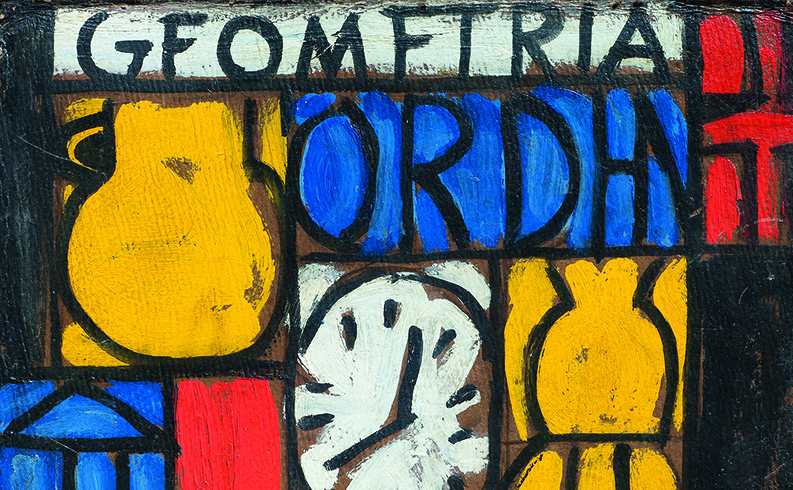 El legado de Joaquín Torres-García
The legacy of Joaquin Torres-Garcia
The Gurvich Museum and the Historical Museum Cabildo of Montevideo present the exhibition "Gurvich's master and fellow companions at the TTG", a show that dissects the legacy of Joaquin Torres-Garcia and his disciples.
Rosana Carrete, director of the Historical Museum Cabildo writes about the exhibition:
"It is inescapable in the present exhibition not to refer to the influence of Joaquin Torres-Garcia, as an artist founder and master "of a new art school in Montevideo, aesthetic and ethical at the same time, based on a group effort that subscribed the utopia of the collective, against individualism (…). They were youngsters that collected fragments of the tradition to reflect on it or to use regarding a present that needed to rethink everything again". When on the 1st number of the magazine Círculo y Cuadriado, appears one of his most famous drawings, showing the map of South America upside down Torres-Garcia writes: "I said School of the South because in fact, our north is the south(…) that is why we put the map upside down and then we have an exact idea of our position, and not what the rest of the world wants".
The legacy of Joaquin Torres-Garcia and the Torres-Garcia workshop transcends the aesthetic and the pedagogical; he promoted "a new ethical and iconographic imagery of the city". After the death of Torres-García in 1949, some of his disciples and teachers of his Workshop continued with his philosophy and teachings with new generations of students until the mid-1960s. Others created new collective spaces, not exempted of some utopia, as was Gurvich's workshop that opened around 1957 at el Cerro.
The works exhibited here, comprehend the period after 1963 and include artists with different careers and sensibilities, but their production has many meeting points. Manuel Aguiar, Julio Alpuy, Elsa Andrada, Walter Deliotti, Guillermo Fernández, Pedro Gava, Hugo Giovanetti, Héctor Goitiño, Anhelo Hernández, Mario Lorieto, Berta Luisi, Francisco Matto, Marta Morandi, Gastón Olalde, Dumas Oroño, Manuel Pailós, Alceu Ribeiro, Lily Salvo, Nelsa Solano, Edwin Studer and Augusto Torres, integrate a selection that offers different readings besides the implication of their works, their poetics and their ability to create emotions" (…).
You can watch a video of the show here.
This exhibition, a deep reflection on the legacy of Joaquin Torres-Garcia, can be visited until May 22nd.