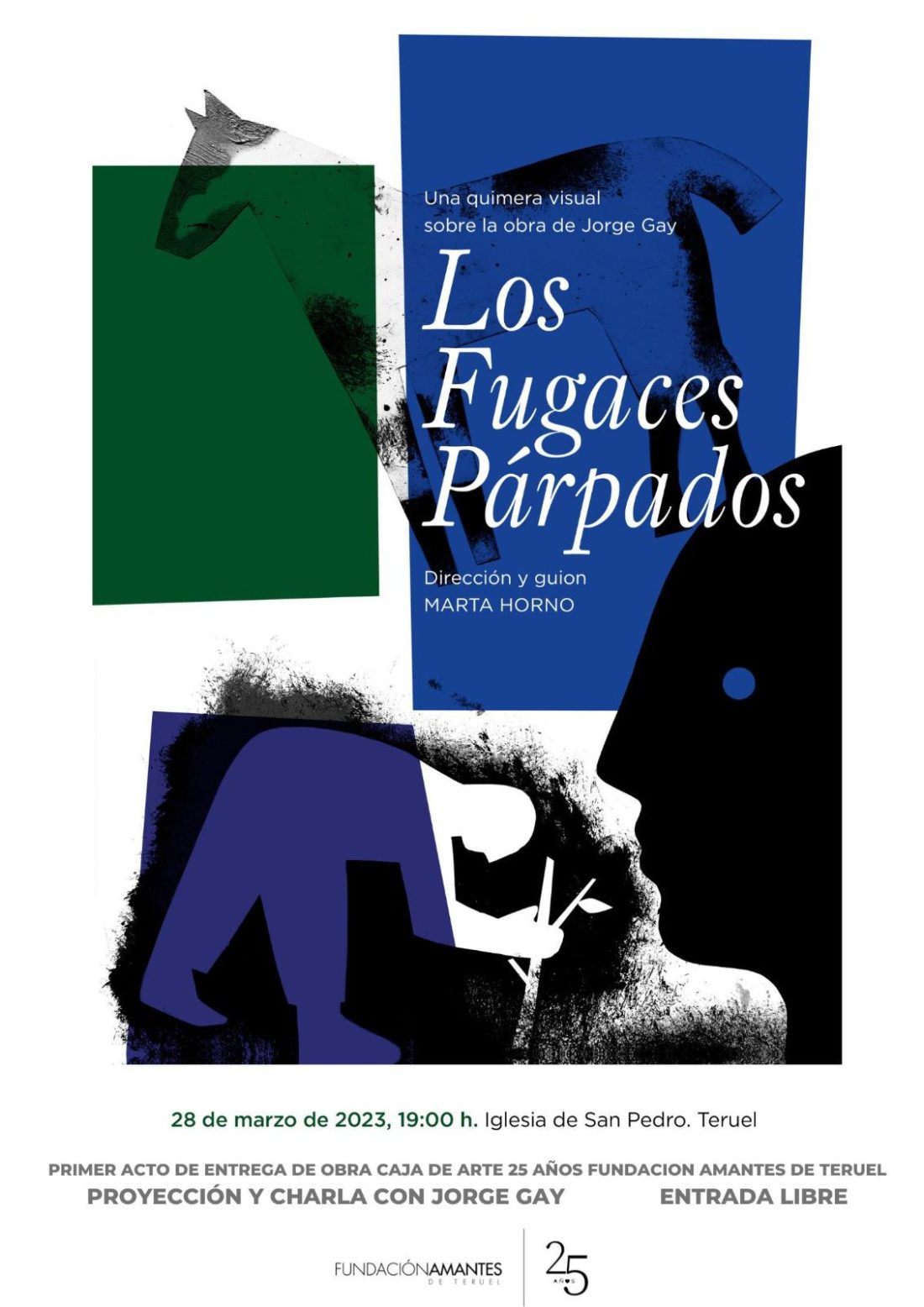 Jorge Gay: Los fugaces párpados
Jorge Gay Los fugaces párpados.
To celebrate the twenty-fifth anniversary of the Amantes de Teruel Foundation, the medium-length film "Los fugaces párpados", directed by Marta Horno about the painter of the gallery Jorge Gay , will be screened on March 28 at the church of San Pedro. Access to the screening will be free until full capacity is reached.
The film "Los fugáces párpados" was made on the occasion of the retrospective exhibition organized in the auditorium of the University of Zaragoza in 2020, which also included a collection of poems by the artist himself with the same title.
In addition to being a painter, Jorge Gay is a renowned muralist, and this foundation houses a 5.16 x 3.30 meter mural painting that the artist made in 2005.