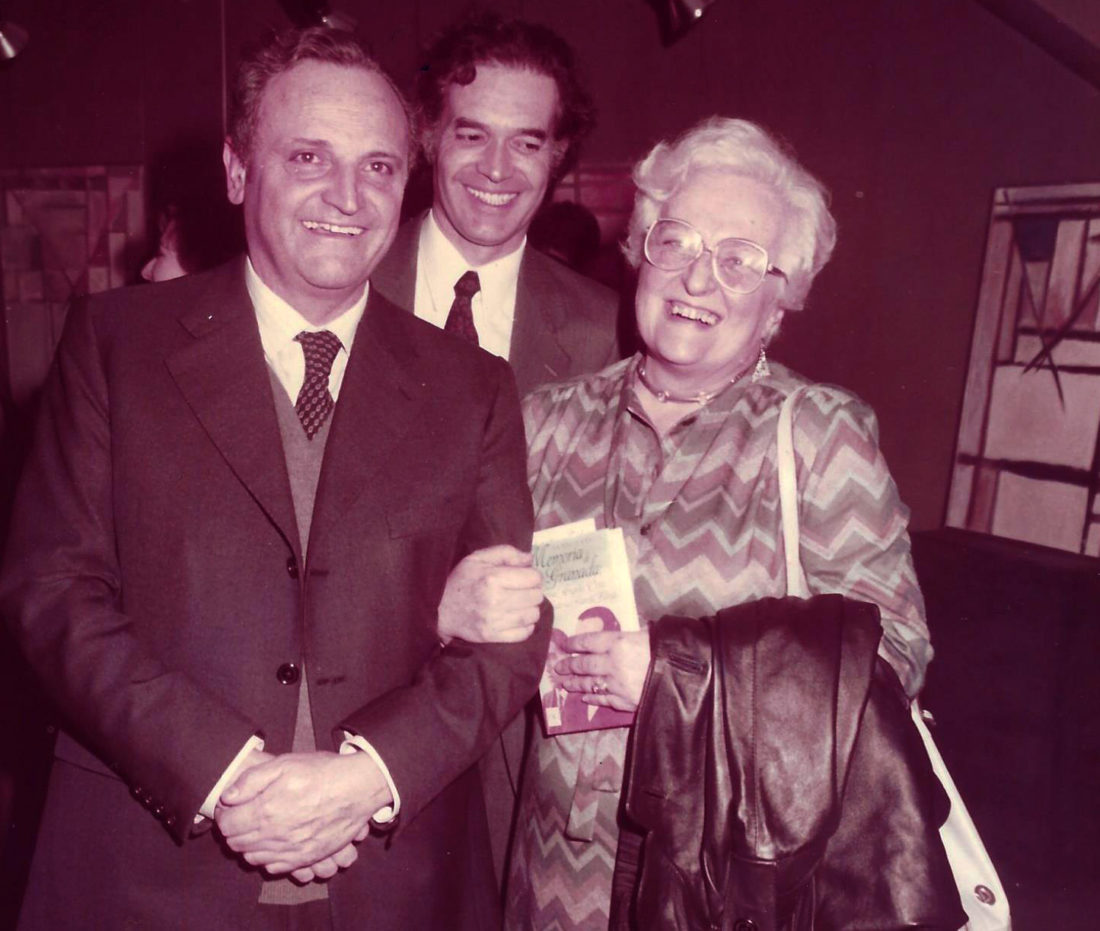 Manuel Angeles Ortiz and Sala Dalmau
Manuel Ángeles Ortiz and Sala Dalmau.
We met Manuel Ángeles Ortiz in 1982 thanks to a common friend, to whom the artist had asked de delicate task of looking for a gallery in Barcelona. This is how, in an afternoon in the month of March of that year began the relation between Manuel Ángeles Ortiz and Sala Dalmau; the painter visited us alongside his daughter, Isabel Clara, and we talked about Paris, about Federico Garcia-Lorca, about Picasso, about the Spanish civil war and his exile in Argentina…It was a meeting that made us feel that we were with someone very special. We decided to present a solo exhibition in November 1984, but unfortunately, he passed away before the opening.
By that time his work was little known in Barcelona, so he was very happy with the idea of showing his work here. The day of the opening we presented the book Rodrigo "Memoria de Granada: Manuel Ángeles Ortiz-Federico García-Lorca" (Memories from Granada: Manuel Ángeles Ortiz- Federico Garcia-Lorca) by Antonina Rodrigo, something that allowed us to highlight his intimate friendship with Lorca and the importance of Granada in his work.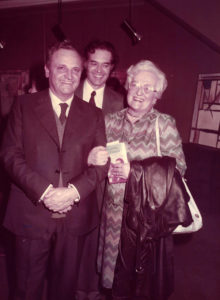 Francesc Draper, Alberto Novakosky and Isabel Clara Ángeles Ortiz, Sala Dalmau 1984.
Since then, the relation between Manuel Ángeles Ortiz and Sala Dalmau has been a constant. In 1996, beginning from an idea by the Archivo Manuel de Falla (Manuel de Falla archive), another close friend of him, we presented his facet as scenographer. In collaboration with said Foundation and the Residencia de Estudiantes  from Madrid, we exposed the figurines and sketches that Manuel Ángeles Ortiz alongside Hernando Viñes and Hermegildo Lanz did for Falla's play "Un retablo para Maese Pedro" that was presented at the palace of the princess of Polignac in 1923. Our exhibition was completed with a small selection of works by the painter.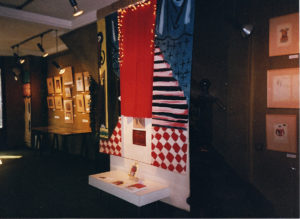 View of the exhibition "Un retablo para Maese Pedro" (1996)
In 2001 we presented again a solo show that featured works from the 1920s up to 1980 and that gave special attention to his renowned series such as "Paseo de cipreses" (Cypress path), "Albaicín", "Cabezas"(heads), "Cabezas múltiples"(multiple heads), "Homenaje a El Greco"(Homage to El Greco)…
The link between Manuel Angeles Ortiz and Sala Dalmau has continued over the years through his family and this has allowed us to present very special shows such as "Pinturas y objetos" (Paintings and objects) in 2011, that allowed us to show a different side of the artist, the one where he intervened on everyday objects, such as a mirror, a plate or a piece of cardboard, and turned them into works of art, or "La magia de Granada" (Granada's magic), in 2016, dedicated exclusively in his series, especially in the ones focusing on Granada.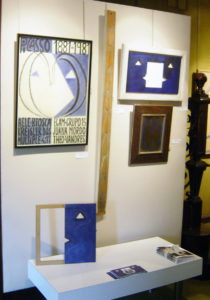 Objects modified by Ángeles Ortiz (Sala Dalmau,2011).
Next January we will present his work again in our gallery, this time his small pieces on paper, sketches on where the artist shows his most experimental and intimate side. Centered on his series, these works offer a different side of them and show us the way the artist goes until he reaches the definitive work.
It was in 1982 when the friendship between Manuel Angeles Ortiz and Sala Dalmau began. And forty years later we want to keep vindicating his work as one of the best and more free artists of the Spanish School of Paris.