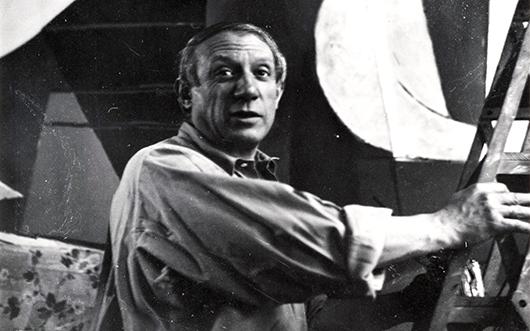 Picasso and the exodus
Until the 29th of August the cultural center Les Abbatoirs in Toulouse presents the exhibition Picasso and the exodus. A Spanish history of Art in Resistance.
It's a unique occasion to discover some aspects of his persona that are lesser known, as, other than around thirty works  (paintings, sculptures, drawings, engravings…), about a hundred photographs and unseen documents will be featured to the general public directly from the artist's archives, conserved at the Picasso Museum in Paris.
At the begging of the Civil War, Picasso had been in Paris for almost forty years, but he always kept a close relation with Spain, returning there on regular basis. Since 1939, he was turn into an exile who kept true to his promise of not returning to Spain while Franco was in power. The painter helped artistes who had ran away and others exiles and this show is focused on his links with the anti-Franco movement, its influence on his work and his solidarity with the cause of the defeated.
The most interesting part of the exhibition, however, other than being able to admire again the work of the genius from Malaga, it's the selection of pieces by other of his exiled contemporaries or witnesses of what happened on the refugees camps. All of it accompanied by movies and photos help the viewer to know and contextualize a key movement, not only in art history, but in the history of the 20th century.
 Among the artists featured in the exhibition are a few that are very close to our gallery such as J.Fín, Manuel Angeles Ortiz, Joaquín Peinado, Javier Vilató or Hernando Viñes, but there are also pieces by artists who have been completely forgotten such as Josep Pontí Musté or the communist painter Antonio Rodríguez Luna. There also artists more widely known, such as Julio Gonzalez or Antoni Clavé as well as surrealists such as Remedios Varo, one of the most remarkable painter of her generation.