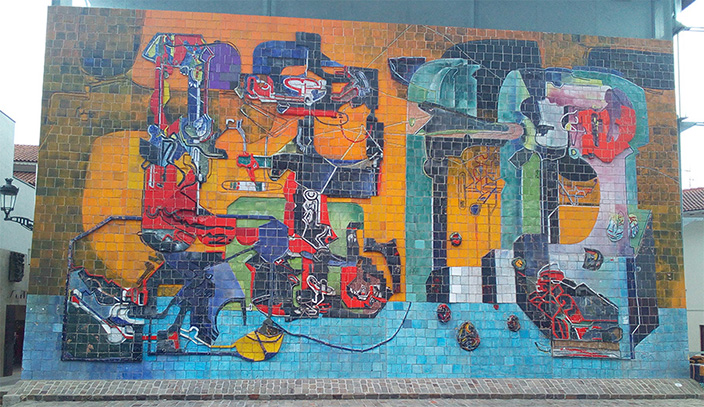 Mural by José Luis Zumeta
Mural by José Luis Zumeta
Usurbil Town Council is commemorating the 50th anniversary of the mural by José Luis Zumeta in his hometown with the restoration of the mural by the company Ártyco, which will spend two months carrying out a minimal intervention that will respect the original elements and will focus on cleaning, consolidating and sealing the mural.
At 16 metres high and 9 metres wide, the mural by José Luis Zumeta in Usurbil is one of the largest ceramic murals in Europe and has become an iconic image of Usurbil.
The anniversary will be accompanied by two exhibitions, the first will be held between 28 April and 15 May and will focus on the making of the mural with documents, photographs and details of its creation. Subsequently, between 29 September and 15 October, the second exhibition will focus on the relationship between José Luis Zumeta and Usurbil and will analyse some of the artist's works that make direct reference to the town and its inhabitants.