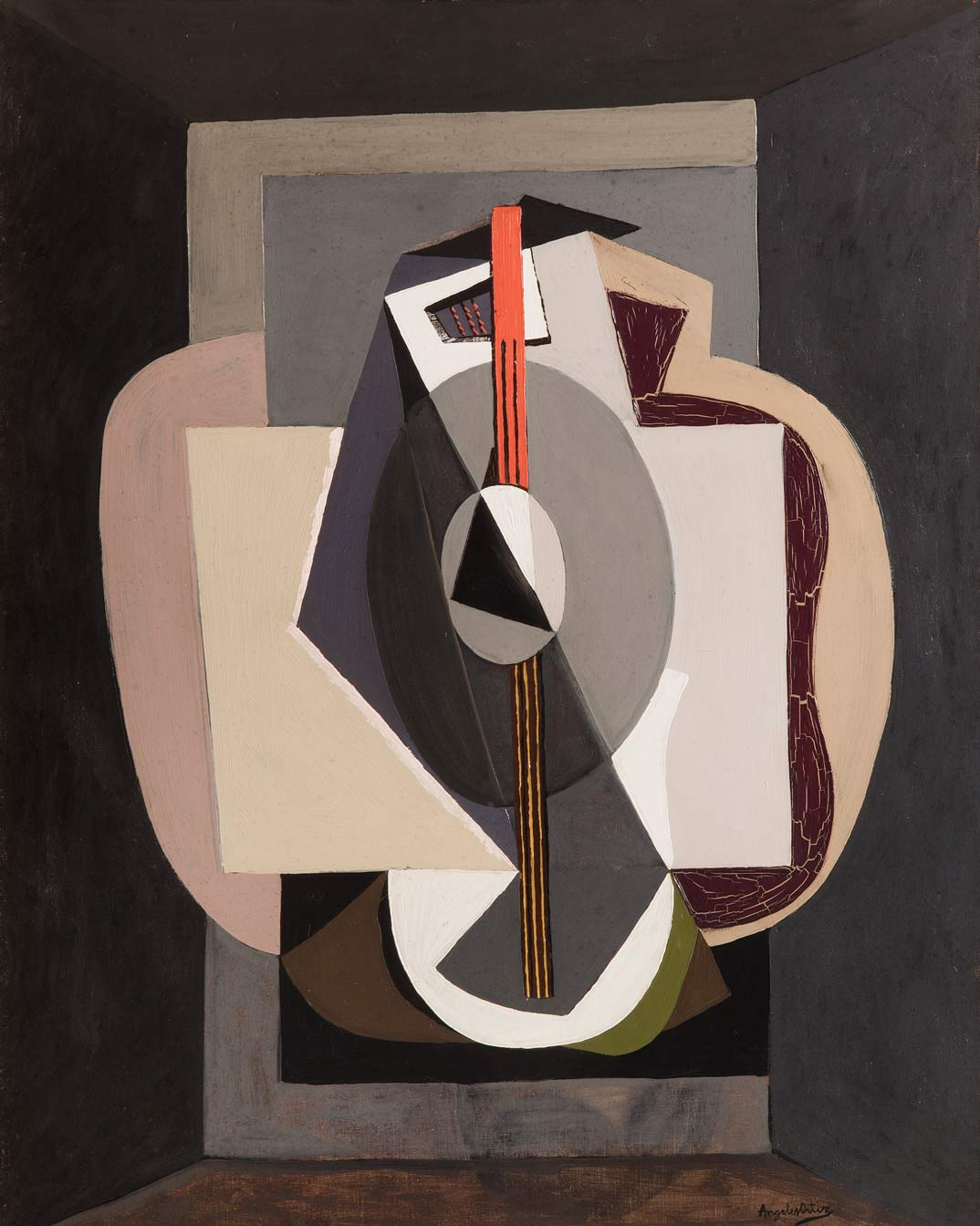 Avant-gardes in Malaga
The city of Malaga, in the south of Spain, has lately become relevant in the international art scenario: Picasso's birthplace, the Picasso Museum, the Pompidou, the Carmen Thyssen Museum or the collection of the St. Petersburg museum have turned this place in a cultural destination.
Currently, there are two exhibitions closely related to our gallery line. Besides the Picasso Museum, always close to us due to the exhibitions we have presented of his nephews J.Fín and Javier Vilató, in this moment you can visit two major shows dedicated to the historical avant-gardes, to whom our gallery has always focused.
The Carmen Thyssen Museum presents until February 25th 2018 "Juan Gris, María Blanchard and the Cubisms (1916-1927)". Created in 1907 by Picasso and Brauqe in Paris, cubism was a true artistic revolution in art history. This exhibition focuses on the work of Juan Gris and Maria Blanchard. The former will look for cubism of pure geometrical shapes, flat and colorful, obviating perspective or realistic references, while Blanchard , while coinciding  with the desire of purity and synthesis of Gris, presents a work with more dynamic shaped and vivid colors.
The exhibition also presents Dalí's little known cubist period, and the works of some of the artists we have included in our shows dedicated to the avant-gardes in our gallery such as Jean Metzinger, Joaquín Peinado, Manuel Angeles Ortiz or Benjamín Palencia.
On the other hand, the Picasso museum presents until January 28th "We are completely free. Women Artists and Surrealism". The role of women in the world of art has often been undervalued. Often reduced to the one of muses, this exhibition is a necessary representation of their place in surrealism.
Besides Frida Kahlo. Leonora Carrington or Maruja Mallo, this show is a great chance to rediscover the photographs  of Lee Miller or the painting of Dorothea Tanning and is interesting to be able to see the work of artists not recognized as they should such and whose work is not easy to see such as Remedios Varo or Unica Zürn. Its mandatory to highlight the painting "Tertulia", by Ángeles Santos, from her brief but magnetic surrealist period.
alista.