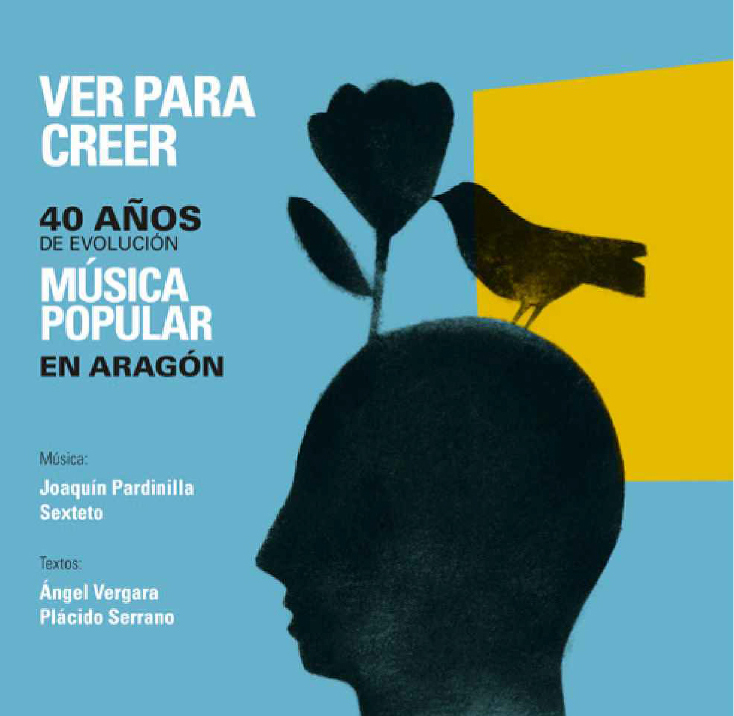 Jorge Gay – Ver para creer
Besides being a painter and a muralist, Jorge Gay has also a long trajectory as book illustrator. Works such as "Los viajes de Biblos", that was presented at the Madrid book fair in 2009, his collaboration in the book-tribute to the politician and musician José Antonio Labordeta or "El amor Nuevo", volume with writings by José Antonio Martínez de Pisón, winner of the Premio Nacional de Narrativa (one of Spain's highest literary prizes), for the Los Amantes de Terual Foundation are some of his wroks on this field.
This 2018m he has done the cover for the book and cd "Ver para creer", Edited by the Government of Aragon. With the subtitle "40 años de evolución. Música popular en Aragón", it covers the evolution of Aragonese flok, music in thelast 40 years, with texts by Angel Vergara and Plácido Serrano and music by Parnidilla Sexteto.