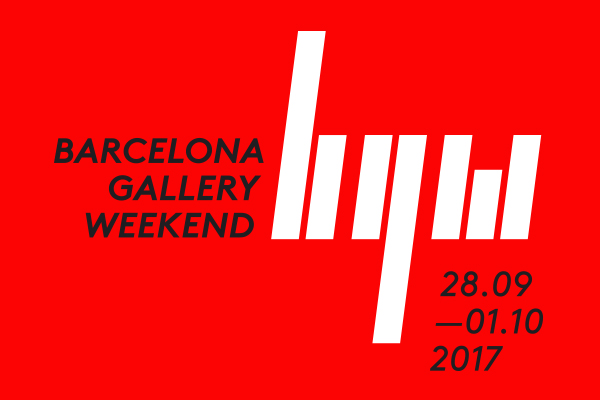 Barcelona Gallery Weekend
Weekends dedicated to art area a reality in other parts of the world: Mexico, Brussels or Berlin are among the places that have consolidated a "gallery weekend", and Barcelona, while we wait for an art fair that supports our local artistic circuit, celebrates  its 3rd edition.
In order to attract general public and art collectors, the gallery weekend offers an eclectic program in which combines galleries linked to the historical avant-gardes and others focused in the more emergent contemporary art. The visitors can participate in the gallery walks, guided visits that will allow them to see different exhibiting places with speeches by the gallery directors themselves.
This program is completed with two parallel activities, the Compositions, in which an artist linked to one of the galleries will do interventions in special locations of the city (due to its architecture, situation…) and D'esquenes a la galeria, a selection of works from the private collections of the gallery owners, selected around a theme or a space.
Our gallery has participated in the previous editions showing the Works of Joaquín Torres-García and Manuel Ángeles Ortiz, two artists very representative of our line dedicated to the historical avant-gardes. In this occasion we present a less known artist but whose work we have always defended, J.Fín, painter and engraver linked to the school of Paris. We offer a vision of his work since he arrives to Paris in 1946 and begins his abstract period until the 60s, when already illm evolves into a figuration with a strong poetic force.
Our exhibition will be completed with the show "The shared studio, Picasso, Fín, Vilató Xavier" which can be seen at the Picasso Museum of Barcelona from October 26th to January 28th ant that will focus on the graphic art of this saga of artists: Fín, his uncle Picasso, his brother Fín and his nephew Xavier.