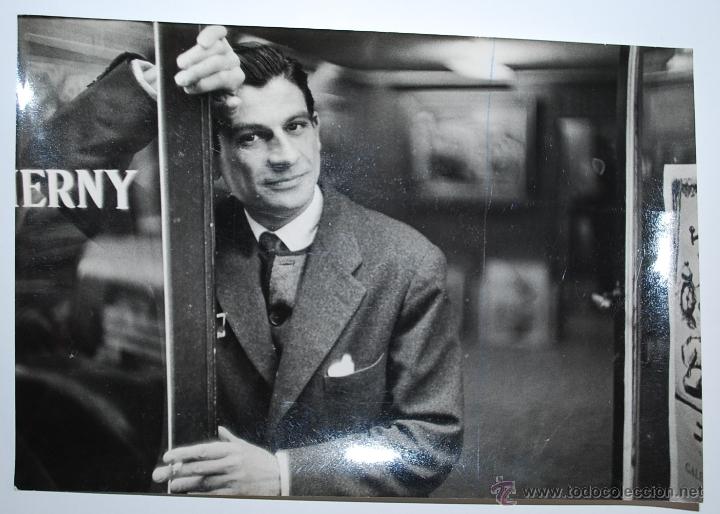 José Vilató Ruiz (J.Fín)
In 1946 FIN arrives to Paris, with a grant from the French Institute of Barcelona.
An idealist and impulsive man, he was fulfilling his dream after having suffered the horrors of the Spanish Civil War and having experienced the harshness of the refugees camps in the south of France.
In those years Spain was a grey and sad place where fear gripped many free souls. Paris symbolized the freedom and the will of beginning again after overcoming the II World War. The population wanted to be reborn, return to life and get over the atrocities of Nazism.
Therefore, in Paris Fin was facing tough years, but full of hope. Difficult and uncertain times, but his vocation and determination were well above that. He wanted nothing from anybody, and even less from his uncle Picasso, who lives in the same city.
He settles at La Ruche, an old building that used to house studios of such artists as Modigliani, Chagall or Soutine, but that now was in dreadful living conditions.
In that place he will live in terrible conditions until 1949, doing a monochrome and gestural work often close to abstraction. The materials he can use to work are poor, almost always paper and on occasion pieces of cloth from sacks he founds in the streets. The canvases and oils are a luxury he can rarely afford. The sales are minimal and scarcely allow him to live.
These are years of great creativity and getting ahead of subsequent artistic movements, but all this took its toll on the artist, as this extremely harsh living conditions would hugely affect his health.
Many years after his death in 1969, institutions such as the Reina Sofia Museum, the Vila Casas Foundation or the Caixa Catalunya Collection, showed great interest on this period of his career and purchased works for their collections from our gallery.